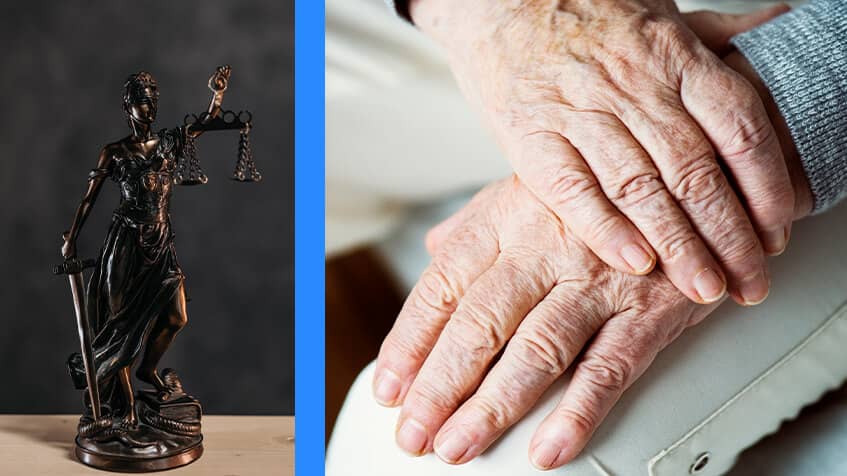 Elderly Personal Injury Lawsuit Filing Guide
Filing for a personal injury lawsuit can be a complex and overwhelming process, particularly for elderly individuals. With limited resources and understanding of the legal system, older people may struggle to take the necessary steps in order to make their claim valid. Furthermore, victims of an accident or intentional harm must navigate intricate laws as well as confront difficult emotional situations due to their injuries. Despite these challenges, it is still possible for those who are elderly to receive a fair settlement for their damages if they act quickly and find experienced advice from qualified professionals. In this blog post, we will discuss some key factors that seniors should consider when filing a personal injury lawsuit so that they receive justice swiftly and effectively with minimal stress on themselves or loved ones along the way.
Can An Elderly File For A Personal Injury Lawsuit?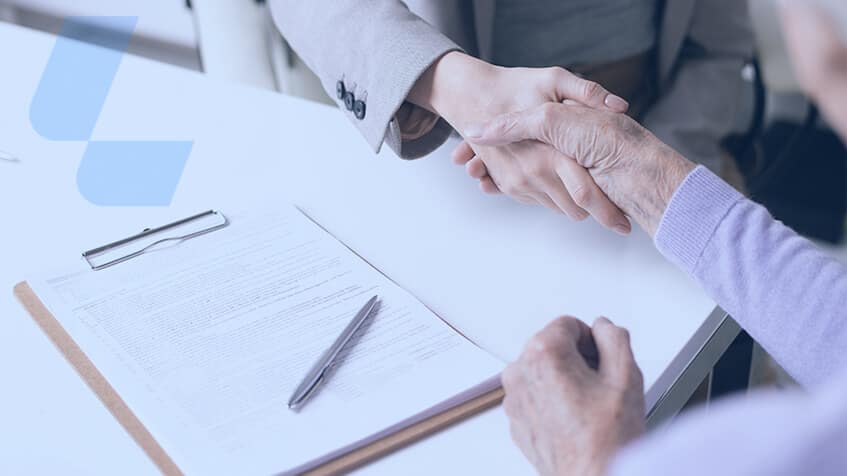 Personal injuries are a risk that can strike at any age, however those aged 65 and above are more prone to certain accidental injuries. The elderly may be eligible to file a personal injury claim to cover medical expenses, property damages, and other losses related to the injury. Personal injury laws for the elderly may vary slightly from state to state, though most claims will follow the same general principles of determining liability, damage or lost income. When considering a personal injury elderly lawsuit against a negligent perpetrator, it is important for elder victims to contact an experienced attorney who can evaluate their case and advise on the most effective course of action. In any personal injury claim, it is important to gather supporting information quickly after the incident occurs as this will help build a more robust case for compensation for damages caused by negligent personal injury to the elderly.
Personal Injury in Nursing Homes
Personal injury to the elderly in nursing homes is a growing concern. With individuals living longer than ever, and nursing home care in high demand, accidents happen. Personal injuries range from physical things like falls and bruises, to emotional stresses such as isolation and neglect. Unfortunately, these issues arise unintentionally due to negligence or inadequate staffing. That is why it's important for families of those within nursing homes to be vigilant of personal safety and well-being of their elderly loved ones by monitoring the care provided and signing off on anything that goes wrong. Preventing personal injury in elderly people living in nursing homes should always be a top priority.
What Is Involved When Suing for Elderly Slip and Fall?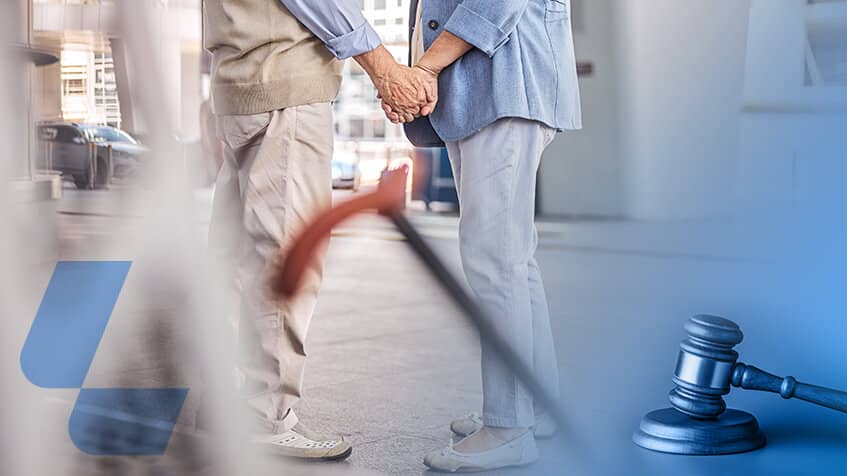 Elderly falls injuries can be serious and sometimes even life-threatening injuries. When a senior citizen slips and falls due to dangerous conditions or negligence on the part of another, they may be eligible to seek compensation for their damages through a lawsuit. Suing for an elderly slip and fall can involve numerous steps, such as getting a clear assessment of the situation, collecting evidence of fault, filing relevant legal paperwork, engaging with witnesses if needed, and more. Additionally, lawyers who specialize in this area will have experience gathering the right information to support and reinforce your claims–ultimately to better ensure that you receive fair recompense for your old person fall.
How Can A Personal Injury Lawyer Help?
Having an elderly family member suffer a fall can be an incredibly stressful and difficult situation. The elderly are particularly vulnerable to falls and the resulting physical, psychological, and financial consequences. Fortunately, experienced personal injury lawyers can help elderly victims of falls seek compensation for their damages. Through strong legal advocacy, they can help elderly persons gain access to resources they need to recover from their injuries and gain peace of mind knowing that justice has been done. Besides representing elderly persons in court proceedings, personal injury lawyers also provide needed advice during negotiations with insurance companies who may try to minimize the amount of compensation owed. On top of that, these trained professionals understand the intricacies of laws governing elderly fall cases and can create a compelling narrative for why someone's elderly relative should receive proper compensation for their suffering.
Wrap Up!
In conclusion, it is invaluable to consider the importance of filing a personal injury lawsuit if you are an elderly person. Doing so can help ensure that your rights are protected and that any damages or losses are appropriately addressed. Furthermore, when considering legal claims like these, it is crucially important to consult with a knowledgeable lawyer who specializes in this area of law. Ultimately, such an attorney will be able to thoroughly assess the situation and provide valuable insight into how best to negotiate a favorable ruling for yourself or your loved one. Even in the face of daunting legal complexities, one determined elderly individual can make all the difference when successfully filing a personal injury lawsuit. The experience may not be easy, but ultimately it has the potential to benefit those affected by injuries more than anyone else!