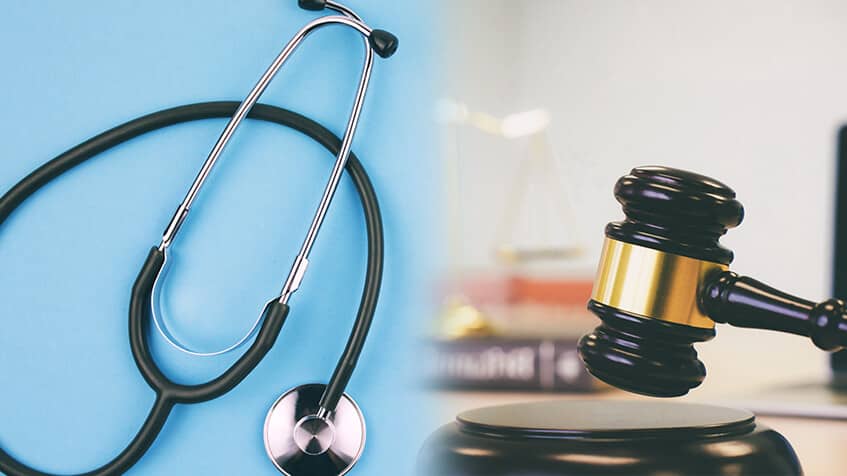 List of Medical Malpractice Eligible For Lawsuit
Have you been injured as a result of medical malpractice? If so, you may be eligible for a lawsuit. Understanding the legal definition of medical malpractice is crucial to ensuring that you get the compensation you deserve.
At Lawyer Connection, we're here to help Florida residents understand their rights and receive justice after experiencing medical malpractice. We understand that navigating the legal system can be difficult, so in this article, we'll provide an overview of the types of medical malpractice that are eligible for lawsuit.
Our goal is to empower individuals who have experienced negligent treatment or misdiagnosis to have their voices heard. We'll also provide information about how our attorneys can help you file a successful lawsuit against a negligent doctor or other medical staff. Read on to learn more about your rights and how we can assist with your case.
What Is Medical Malpractice?
Medical malpractice is essentially a form of professional negligence. When a healthcare provider, such as a doctor or hospital, acts in a way that does not meet the accepted standard of care, and this results in health issues for the patient, it is considered medical malpractice.
This form of negligence can be due to either intentional or unintentional behavior on the part of medical staff. Some common examples of medical malpractice include: misdiagnosis or failure to diagnose, incorrect treatment, surgery errors, delivery room errors, and failure to obtain informed consent.
It is important to know what types of medical malpractice may be eligible for legal action. This includes any medical negligence that results in serious personal injury or death. Knowing this information can help you determine if you are eligible to seek legal recourse in your situation. Fortunately, the list provided by your Florida law firm can assist you in better understanding what types of medical malpractice may qualify for a lawsuit.
Why You Should File A Medical Malpractice Lawsuit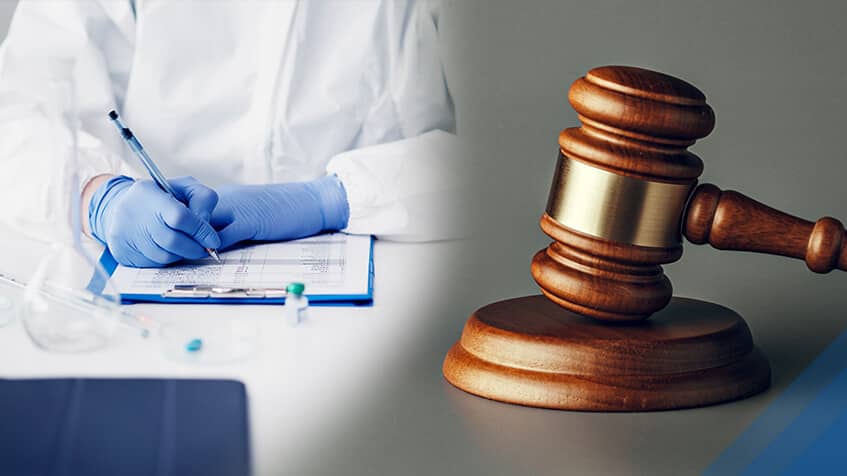 Medical malpractice lawsuits are a big part of any Florida-based law firm's practice. But why should you consider filing a medical malpractice lawsuit?
First medical malpractice lawsuits are a way to hold doctors and other healthcare providers accountable for their mistakes. Filing a lawsuit can help victims—or their families—seek justice and financial compensation for their suffering, as well as send a message to the medical community that such negligent practices will not be tolerated.
Filing a medical malpractice lawsuit helps ensure that everyone involved, from the hospital and doctor to all of the nurses and laboratory technicians who worked on your case, is aware of the actions that led to your injury. Having this visbility goes beyond legal implications, but also serves as an educational example for healthcare providers everywhere which can result in improved safety standards for future patients.
The laws surrounding medical malpractice vary from state to state, so knowing which types of errors are considered eligible for suing is key. By consulting with our experienced team of attorneys at our Florida law firm, we can help you understand the specifics about filing a medical malpractice lawsuit in your area and how best to move forward with your case.
Medical Malpractice And Their Types
If you think that you have faced a medical malpractice, then, it is essential to understand the types of the malpractices. In general, medical malpractice can be a misdiagnosis, a delay in the diagnosis of an illness or disease, surgical errors and even failure to treat. Let's take a quick look at each of these different types of malpractice:
Misdiagnosis
Misdiagnosis is when a physician incorrectly diagnoses an ailment or wrongfully assesses one's condition. This can cause serious harm to the patient if left untreated.
Delay diagnosis of Illness
Delayed diagnosis can occur when tests are not administered in a timely manner or when medical professionals fail to recognize symptoms that would lead to the correct diagnosis. This delay can lead to more severe ailments than what could have been deal with if they were diagnosed earlier.
Surgical Errors
Surgical errors refer to any type of mistake made during surgery that causes harm to the patient due injury or death. Examples include leaving behind prohibited instruments or operating on the wrong body part.
Failure To Treat
Failure to treat occurs when healthcare professionals fail to follow through with treatment plans or correctly follow through with established protocols for certain conditions. This negligence can cause severe complications for patients and even death in some cases.
Emergency Negligence
Emergency negligence often involves situations where healthcare professionals fail to make proper decisions under high-pressure moments like in busy emergency rooms. Such misjudgment can result in serious negative outcomes for patients and families alike.
Drug Prescription Errors
Medication and drug prescription errors are one of the most common medical malpractice issues and can occur in a variety of ways. When a medical professional prescribes the wrong medicine, wrong dosage, or fails to warn the patient of the risks, they are committing medical malpractice.
Who Can Help You With Medical Malpractice?
So, who can help you with medical malpractice? You might be surprised, but it's actually time to call a Florida law firm. There are a number of attorneys in the area who specialize in medical malpractice cases, and they have the experience, knowledge and expertise you need to get the best possible outcome for your case.
Actually, these lawyers are well-versed in Florida law, giving them a unique perspective to assess the merits of your case and determine the best course of action. With the right Florida law firm on your side, you can have peace of mind knowing that you have a knowledgeable advocate who will fight for your rights.
Aside from offering legal representation, a Florida law firm that specializes in medical malpractice cases can also help you understand the laws pertaining to medical malpractice, provide you with information about the legal process, and even assist you in finding a medical expert to testify on your behalf. All these things could help you build a stronger case and ultimately receive the compensation you deserve.
Conclusion
Overall, while many medical malpractices may not be widely known, there are still cases that might warrant seeking legal action. Knowing what your legal rights are in regards to medical malpractice can help you get the justice and monetary compensation that you may be entitled to. If you believe that a health care provider has acted negligently and caused you harm, it would be in your best interest to consult with a Florida law firm to understand your legal options. An experienced attorney will be there to help guide you through the process of a medical malpractice lawsuit from start to finish.
Know the list of medical practices eligible for suing by your south florida personal injury law firm.